Testimonial
"Thanks for all of your help in choosing a frame for our castings that we already had. You were extremely helpful through the entire process and very informative regarding my order. The frame is amazing and fits our current décor perfectly. You have provided excellent service and we are so happy with our finished item now that we have put the casts in there! I'm sure we will probably see you again in the future. Keep up the good work! Thanks a bunch! P.S. Thanks for the antique silver paint you kindly sent me free of charge. It touched up the mark wonderfully, I am ever so grateful! Thanks again."
James Hopkins, Blackwood
See more testimonials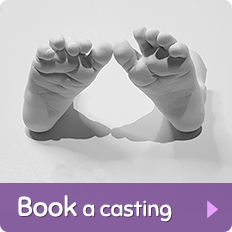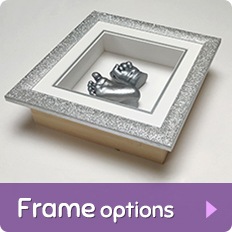 Thank you for your fantastic service. The whole process was a pleasure, from the ease of use of your website to your helpful and accommodating manner when I called and finally the excellent delivery time. I would definitely recommend you.
Ian Woodhall
More testimonials
Welcome to Everlasting Castings
You Might Like

Are you a Professional Babycaster?
We stock the largest range of deep box frames in the UK in many sizes and colours. Perfect for professional baby-casters and craft businesses - please send us a quick email so we can set up your wholesale account.