To help you decide which frame colour and paint combination to choose you can ask yourself a few questions, such as: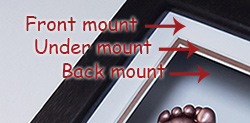 Where will I hang my frame - do I need to match it to the decor of an existing room?
Do I want to include a landscape or portrait photo in the frame?
How many 3D hand and foot casts/clay impressions do I want - 1, 2 or 4?
What combination of hands and feet do I want?
What size frame do I want? Our frames are measured in GLASS SIZE.
What colour should the frame rim be?
What colour should the casts/impressions be?
What colour should the front and back mounts be?
Do I want an under mount to create a stepped, two-colour effect for my front mount?
Do I want an engraved name-plate with my child's name and age? Which colour? Which font?

Comparison of frame styles
All frames are measured in GLASS Size (inches)

Classic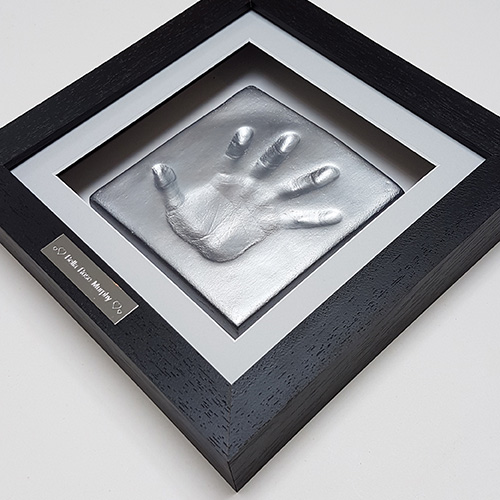 Softwood
Single-piece moulding
Traditional front mount
Under mount available
4cm internal depth
5 colours
Suits: Casts 0-8m,
flat hands (0-adult), clay &
raised impressions
Will match frames bought
before Jul 2014
Luxury SOFTWOOD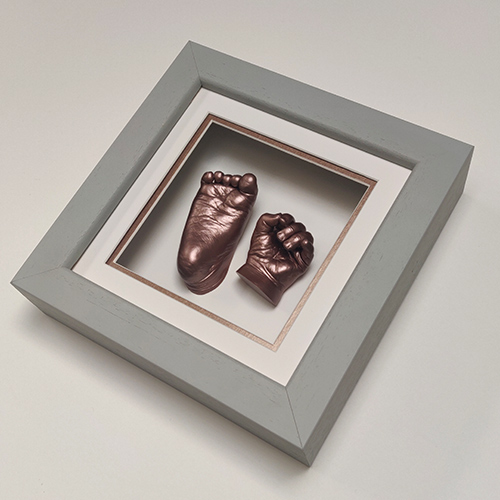 Luxury softwood
Single-piece light moulding
with curved inner edge (lighter
than Luxury Hardwood)
Traditional front mount
Under mount available
5cm internal depth
4 colours including grey
Suits: All casts (0-adult)
Introduced Jan 2022
Contemporary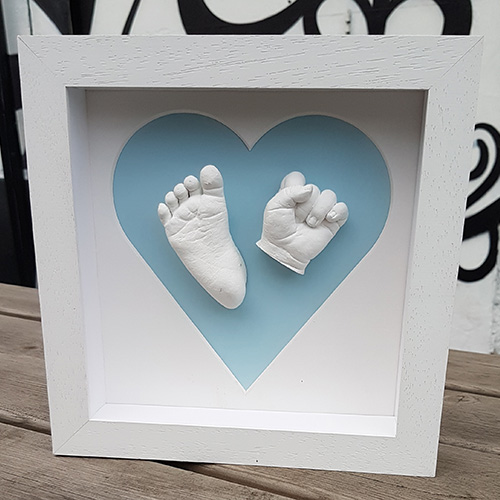 Softwood
Single-piece moulding
(same as Classic)
Side fillets to hold glass
(no front mount)
4cm internal depth
5 colours
Suits: Casts 0-8m,
flat hands (0-adult), clay &
raised impressions
Introduced Nov 2015
Luxury Hardwood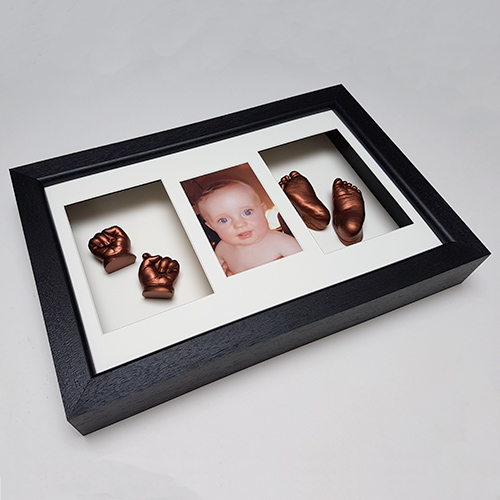 Luxury hardwood
Single-piece heavy moulding
with curved inner edge (heavier
than Luxury SOFTWOOD)
Traditional front mount
Under mount available
5cm internal depth
6 colours including silver
Suits: All casts (0-adult)
Introduced Nov 2015
Liberty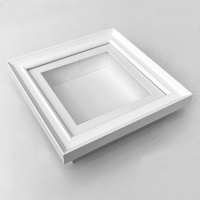 Ornate Softwood
Front moulding
with wooden box on back
Traditional front mount
Under mount available
5cm internal depth
4 colours - White, (Black
and 2 Greys to follow)
Suits: All casts (0-adult)
Introduced Jan 2022
Deep With Wooden Box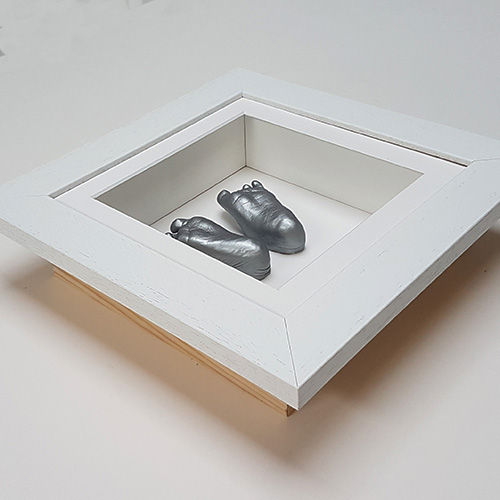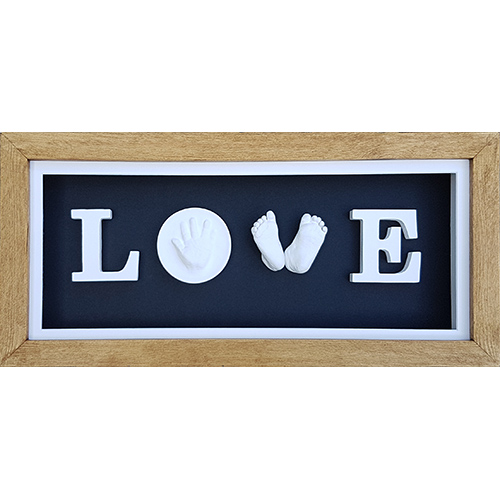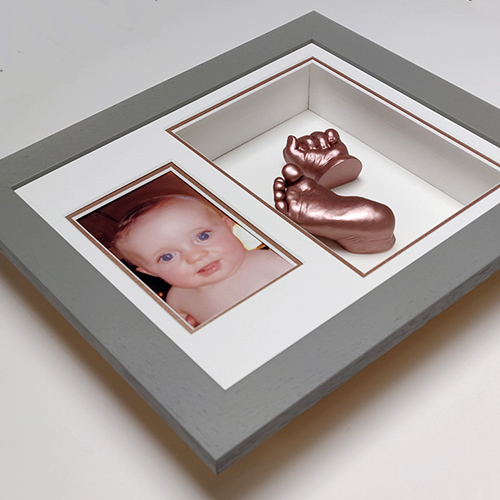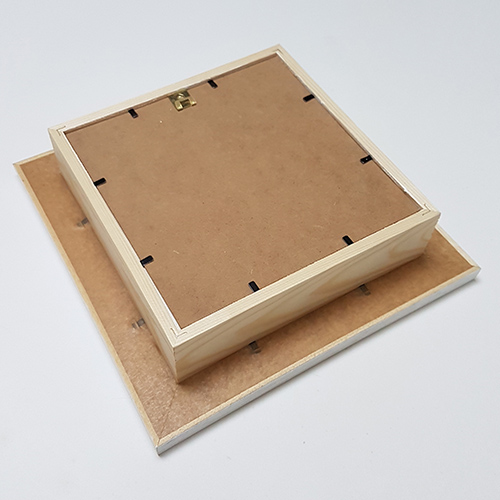 Softwood or composite
Two-piece construction:
with wooden box on back
Traditional front mount
Under mount available
Larger sizes available
5cm internal depth
6 styles
Suits: All casts (0-adult)
Introduced Jul 2014
Glitter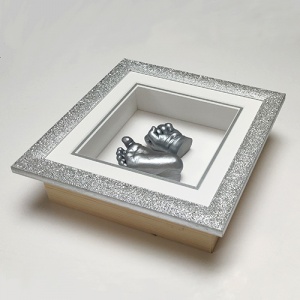 Composite moulding
Two-piece construction:
with wooden box on back
Traditional front mount
Under mount available
5cm internal depth
3 colours: Silver, Black &
Rose Gold
Suits: All casts (0-adult)
Introduced Nov 2018