Testimonial
"Hi Tamera, Just wanted to say how thrilled I am with the chunky glass frame you promptly delivered! The print looks amazing, very professional, and was securely packaged. You were a pleasure to deal with and nice to get some 'good old fashioned' customer service with emails every step of the way rather than being in the dark like with most online retailers. I will definitely be recommending you and I'm sure many friends and family will be asking where we had such a lovely keepsake made. I know my wife will be delighted to have such a lasting memory of our daughter's early days."
Ross Jefferies, Staffordshire
See more testimonials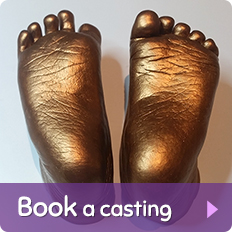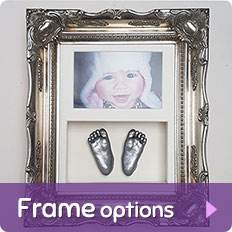 Thank you for your fantastic service. The whole process was a pleasure, from the ease of use of your website to your helpful and accommodating manner when I called and finally the excellent delivery time. I would definitely recommend you.
Ian Woodhall
More testimonials
Welcome to Everlasting Castings
You Might Like

Are you a Professional Babycaster?
We stock the largest range of deep box frames in the UK in many sizes and colours. Perfect for professional baby-casters and craft businesses - please send us a quick email so we can set up your wholesale account.
Customer Favourites